RisingQ is one of units participating in Unit Taikai SC0126. It consists of Hikami Yumeko, Hoshikawa Rei, Itano Tomorin, Ito Hotaru and Samuikaze Ran.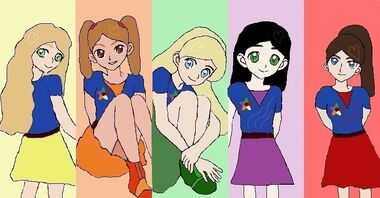 Members
Chronology
Forming the Unit
At Unit Taikai SC0126
In the first round RisingQ won against Pentagram.
In the second round they lost against Team Nerds.
Songs
Unit Taikai Performances
Trivia
Q in the name stands for Quintet.
The original idea of Yumeko, Rei, Hotaru and Rin forming a unit existed in SC0123. However back then it was just something they thought would be interesting and they never expected it would really happen.

At that time Ran wasn't planned to be part of the unit as she wasn't as close to the other girls yet. 
Original name for the group was Clover.

The group has a different center for every performance.